Shopping and Entertainment Center Tau Gallery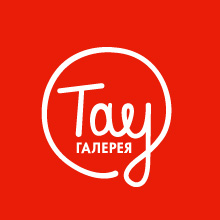 Shopping and Entertainment Center Tau Gallery
10.11.2014
Tau Gallery is the largest retail and entertainment project, now under robust construction in Saratov's historical retail area, on a site with advanced social-administrative infrastructure. The estimated every day traffic on this territory exceeds 30,000 people.
Tau Gallery lies on the main avenue – 50 let Oktyabrya – and can be accessed directly. There is intense pedestrian traffic on the territory. Located near to Tau Gallery are the stops of all types of public transport. The main stop is called "Torgovy Centr" (Shopping Center).
The new shopping and leisure mall Tau Gallery will house Saratov's biggest food court zone, with 11 concepts to be represented on the area of 950 sq m. Making their debut in the city are Sbarro (90 sq m) and Vostochny Bazar (53 sq m). Other catering brands include KFC (127 sq m), Maestro Sushi (53 sq m), Mr Blin (50 sq m), Uley (Russian cuisine) and Tro lo lo burgers.
Already now a very attractive pool of fashion retailers has been formed, with original concepts and in different price ranges. The list of anchor tenants features:
Grocery hypermarket Auchan
Home appliance and electronics hypermarket M.video
Sport hypermarket Sportmaster
Children goods hypermarket Detskiy Mir
All stores will be presented in new concepts.
Tau Gallery represents a modern, top-quality family leisure and shopping mall!